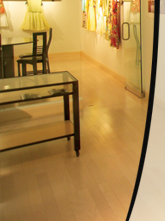 Finding a competent contractor in today's competitive market can be a challenge, especially in a city where company names blend together without recognition. One name, however, has the resilient and honorable reputation to stand out in a crowd—a name you can trust for your next commercial remodeling project. Welcome to WellBuilt Construction.
Our company is made up of construction professionals who strive to achieve 100-percent customer satisfaction on every job. In fact, most of our clientele is repeat customers, which is why we value word-of-mouth referrals—our greatest form of flattery. Our commercial remodeling skills will prove we're as good as our upstanding character.

Does your building need an updated interior or perhaps a refreshed façade? We specialize in complete remodeling services involving corporate interiors, showrooms, hotels, storefronts and exteriors. No matter the scope of your construction needs, we have the versatility to bring any expectation to reality.